Flight Schools and Tandem Tour Flight companies will love the FREEDOM 220 Tandem! Great sink rate, and large flare window to make foot landings easier. The Freedom 220 Tandem is certified to a maximum payload of 500 lbs. Carbon-reinforced Ribs.

Freedom 220 Tandem Hang Glider specifications and more photos · Find a North Wing Dealer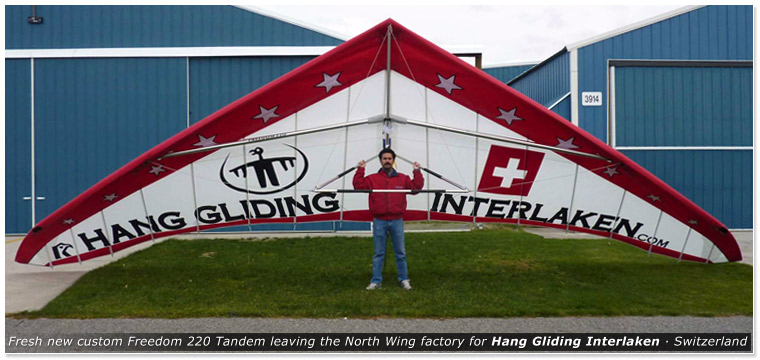 Click Here to view an enlargement of this Freedom 220 Tandem hang glider.